Three generations in transport & logistics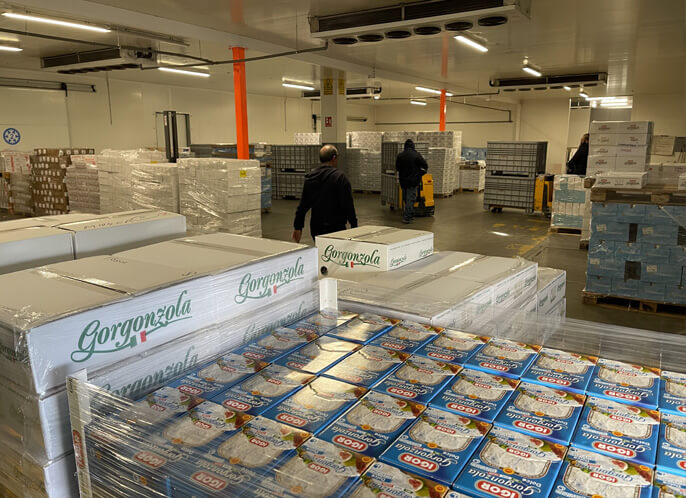 The Valsesia family has been operating for three generations in the transport and logistics sector with the Valtralog family business. Now they have established Valgrofood (Valsesia Groupage & Food), a new, independent company dedicated to national and international trade in food products.
Valsesia Groupage & Food integrates with the Valtralog transport division and offers a vehicle for expansion for Italian producers of all commercial and production capacities: with constant attention to market flows, Valgrofood is in the privileged position of being able to select and regroup raw materials, semi-finished and finished products in the food sector, acting as a filter between producers, processors, and consumers.
We favour direct relationships with made-to-measure solutions for the customer. We are the ideal interlocutors for medium-large producers, processors, and suppliers of raw materials who are looking for outsourced solutions for import-export services of dried, fresh, and extremely fresh food products, managed in hygienic, climate-controlled environments, and located in a strategic geographical position with respect to flows of goods on the east-west and north-south routes. By creating synergies between producers, logistics services, and distributors, we are able to offer groupage to manage LCL (Less than Container Load) transport.
Our initiative is aimed at small and medium-sized businesses that want to promote their products beyond the production area. We facilitate the expansion of the finest food products abroad by eliminating those obstacles that often deter small providers of niche products from entering international markets. We integrate groupage services with the management of administrative and customs procedures, and we are able to streamline processes from order to delivery, improving efficiency with considerable reduction in costs.
Quality made simple.
Our added value is our ability to provide reception, storage, and handling services that can be fully integrated with the production and marketing processes of food products destined for Italian and foreign markets. At our logistics platform, goods intended for a single distributor, but coming from different producers, are regrouped, stored, and shipped every single day. This system never interrupts the cold chain, and it offers numerous advantages: cost optimization, the streamlining of administrative and tax procedures, and a lower environmental impact. A concept of groupage that puts the quality of the entire cycle first.